Helping Consumers, Legally
The Law Offices of Shimshon Wexler, PC is dedicated exclusively to protecting the rights of consumers, their assets, and their credit rating. 
*No Fee Unless You Win!
Trusted Consumer Protection Law Firm with Proven Success
Does your landlord owe you money? 
Did your landlord not return all of your security deposit when you moved out of your apartment? 
Under Georgia law you may be able to recover the amount taken from you or more
if your landlord unlawfully withheld your security deposit.
The Law Offices of Shimshon Wexler, PC is actively seeking tenants who have had their security deposits taken by landlords in Georgia.
Even if your dispute with a landlord was many years ago: CALL US IMMEDIATELY at (404) 537-2222 or send us a case evaluation request. WE MAY BE ABLE TO HELP YOU!
As a consumer rights and class action law firm, cases include, but are not limited to, credit reporting of false or obsolete (old) information, denial of jobs or promotions due to erroneous background searches, abusive and unlawful collection activity, consumer debt (such as credit card debt, an automobile loan and/or medical debt), unsolicited phone calls or text messages, and unfair business practices towards consumers and the elderly–including cases involving high interest lenders (like payday loan companies and title pawns), debt management plans, and fraud or unfair practices in the sale and financing of automobiles.
We offer our clients uncompromising quality work in an effective and cost efficient manner. Many of our services do not cost the consumer anything out of pocket, such as work involving the Fair Debt Collection Practices Act.
FAIR CREDIT REPORTING
The Fair Credit Reporting Act (FCRA) gives consumers specific rights when dealin…
Consumer reporting agencies, including Equifax, Experian, and TransUnion, document reports on how you pay your bills, la…
LANDLORD TENANT LAW
Does your landlord owe you money? Did your landlord not return all of your secu…
The Law Offices of Shimshon Wexler, PC is actively seeking tenants who have had their security deposits taken by landlor…
DEBT DEFENSE
If you are being sued by a debt collector or buyer, it is important that you und…
You may have a valid defense to the claim, or you may even have a claim against the debt collector or buyer. Contact us …
TCPA VIOLATIONS
The Federal Telephone Consumer Protection Act (TCPA) forces debt collectors and …
The TCPA was passed into law in 1991. The Federal Communications Commission (FCC) issued rules and regulations implement…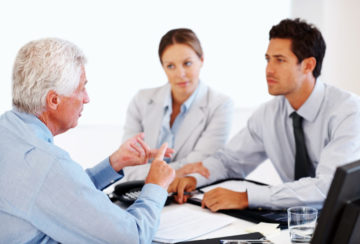 DISGUISE THE LIMIT: FTC SUES DEBT COLLECTORS WHO CLAIMED OFFICIAL AFFILIATION reprint from: https://www.ftc.gov/news-events/blogs/business-blog/2016/01/disguise-limit-ftc-sues-debt-collectors-who-claimed-official Posted 11 Jan 2016 When we announced Operation Collection Protection in November, a federal-state crackdown on illegal debt collection practices, we said it was just the start of a historic partnership – and we weren't kidding. Today marks the next phase: four […]
reprint from: http://www.nytimes.com/2015/12/23/business/dealbook/sued-over-old-debt-and-blocked-from-suing-back.html?_r=0 Posted 11 Jan 2016 Clifford Cain Jr., a retired electrician in Baltimore, was used to living on a tight budget, carefully apportioning his Social Security and pension benefits to cover his rent and medication for multiple sclerosis. So Mr. Cain was puzzled when he suddenly could not make ends meet. Months later, he […]
reprint from: http://abcnews.go.com/Business/equifax-loses-186-million-lawsuit/story?id=19803421 Posted 11 Jan 2016 For two years an Oregon woman tried without success to get mistakes in her Equifax credit report fixed. Now a jury has awarded her $18.6 million for her trouble. Justin Baxter, one of the attorneys representing Julie Miller of Marion County, Ore., tells ABC he believes the judgment is […]
We Sue and lay out all expenses and never seek reimbursement unless we recover for you
In all cases which Shimshon Wexler brings on your behalf and you do not receive a cash settlement then you owe nothing.